Meet the Curators of Our Bespoke Five-Star Hospitality: The Golden Key Concierges

In the heart of Kuala Lumpur's bustling five-star hotels, two individuals stand out as the embodiment of exceptional hospitality and personalized service. Ronald Ragas, Head Concierge at Hilton Kuala Lumpur and Ali Saifuddin Bin Husin, Head Concierge at Hilton Petaling Jaya have recently been adorned with the prestigious Les Clefs d'Or, The Golden Key. This recognition is not only a reflection of their professional prowess but also a testament to their unwavering commitment to making every guest's stay a truly remarkable experience.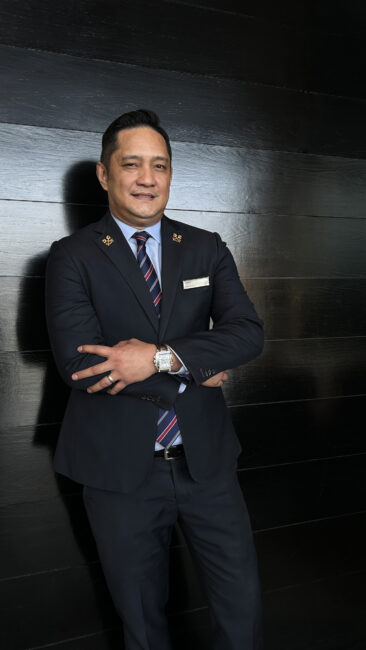 Ronald Ragas, Head of Concierge Hilton Kuala Lumpur:
Crafting Perfection in Guest Services
For over a decade and a half, Ronald Ragas has been a key figure in curating unparalleled experiences for hotel guests. Awarded The Golden Key on the 25th of July, 2023, his journey began in January 2007. Throughout his tenure, Ronald has masterfully orchestrated memorable stays for royalty, dignitaries, and high-profile embassy events. As the Head Concierge, he is at the helm of the guest services team, playing a central role in weaving a tapestry of refined services and personalized attention.
Ronald's discerning eye for detail, his profound local expertise, and his exceptional leadership skills have contributed significantly to the hotels' reputation and success. His role goes beyond simply providing recommendations or fulfilling requests; it's about creating an enchanting curation of moments that guests will treasure long after they've departed.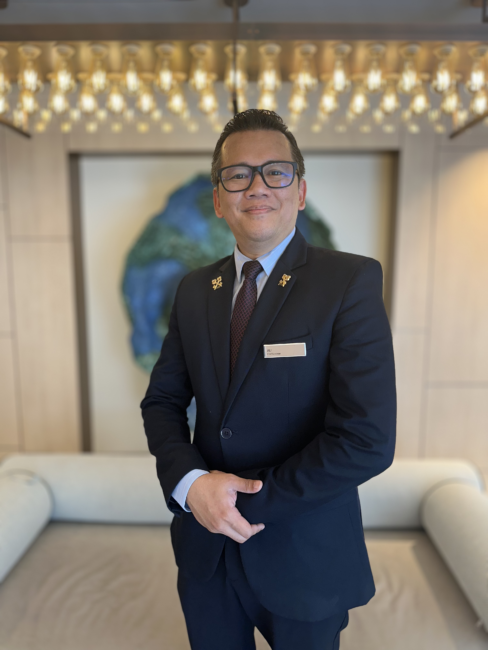 Ali Saifuddin Bin Husin, Head of Concierge Hilton Petaling Jaya:
Passion Woven into Hospitality
In the corridors of Hilton Petaling Jaya, Ali Saifuddin Bin Husin's presence is synonymous with impeccable service. Since his beginnings in 2003, he's left an indelible mark in a series of prestigious hotels, including DoubleTree by Hilton Melaka, before finding his current home at Hilton Petaling Jaya.
Having rubbed shoulders with VIPs ranging from the FOX News crew during Obama's visit in 2015 to international royalties, prime ministers, and renowned celebrities like Super Junior and Jay Chou, Ali has perfected the art of curating seamless experiences for the crème de la crème.
Ali's passion for his role as a Concierge shines through every interaction. His enthusiasm for connecting with people from all corners of the globe, sharing insights about Malaysia, and turning the impossible into reality has not only earned him respect but also a loyal following of guests who know that with Ali, there's no request too ambitious.
The Golden Key To A Hilton Stay
How do these two remarkable figures, Ronald and Ali, transcend the ordinary to infuse every Hilton stay with a touch of enchantment?
Their dedication extends far beyond conventional roles. Ronald and Ali possess an ability to anticipate desires, forging an atmosphere where guests aren't just visitors – they're the center of attention. Their unyielding customer-focused approach creates a sanctuary where every need, no matter how nuanced, is met with utmost care, making each guest feel cherished.
But it's not just about attending to needs; it's about sharing the hidden treasures of the locale. Ronald and Ali are more than concierges; they're local guides, unveiling hidden gems, culinary havens, and the vibrant tapestry of the surroundings. Their wealth of local knowledge enriches each stay with insights that transform mere visits into immersive journeys of understanding.
Adding a sprinkle of magic to every moment, these Concierges turn milestones into memories. From arranging VIP amenities to curating bespoke celebrations, they craft experiences that linger in the heart. Their network isn't just a collection of contacts; it's a testament to their rapport-building prowess. This web of connections ensures that guests step into a world of unparalleled services and exclusivity.
And when challenges cast a shadow, Ronald and Ali step into the role of pillars. Their mastery in resolving conflicts and mediating concerns ensures that harmony prevails, leaving behind only the echoes of fond memories.
Ronald and Ali's dedication, anticipation, local wisdom, and magical touch weave moments that makes a Hilton stay unlike any other. As these concierges unlock doors, they open the path to exceptional memories and they transform mere visits into seamless journeys that linger in the heart.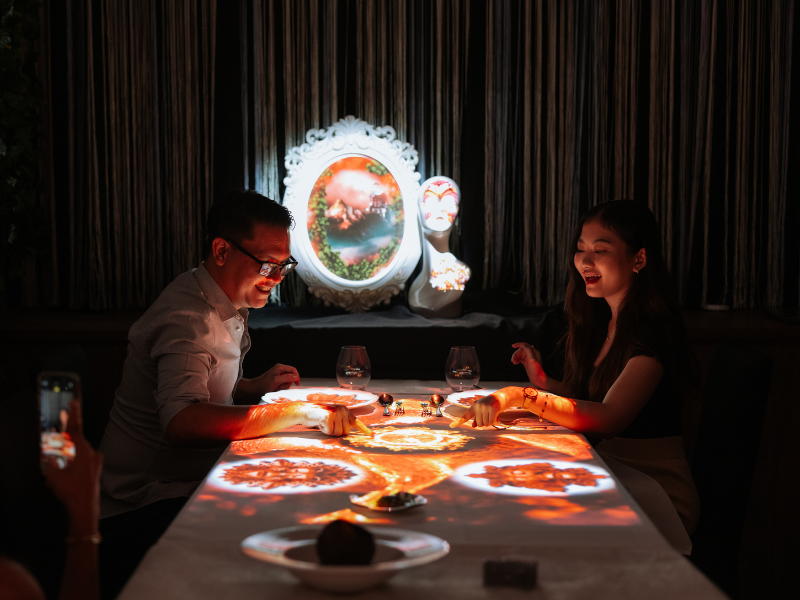 Prepare to embark on a culinary journey like no other as you step through the doors of the Banquet of Hoshena.