SENI WEEKEND: OF ART, EXPLORATION, AND REDISCOVERY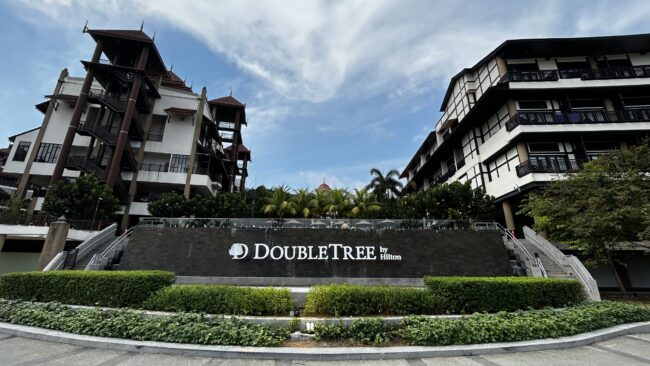 An exclusive, fun-filled family activity and a staycation all in one place – that's what Seni Weekend is all about as it unfolds in DoubleTree by Hilton Putrajaya Lakeside.
Artist Fadzril Fakaruddin appears as the star of the show by being the first of a series of up and coming artists to obtain a Studio Residency at the hotel for four months. 
In that time, he will be hosting workshops every weekend, with each one being a different activity according to what he plans. It certainly keeps the excitement and anticipation going, and fret not as all the workshops are both kid and adult friendly for everyone to be able to join in on the artistry.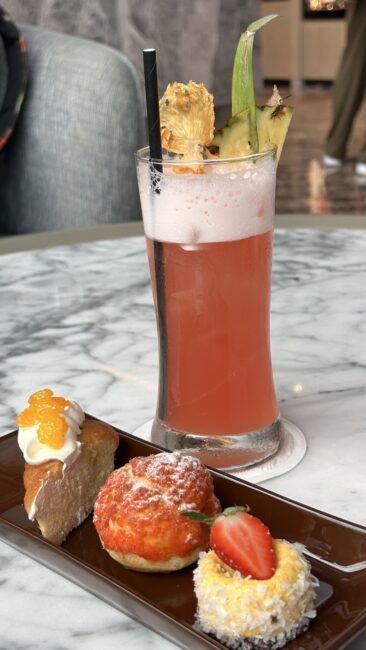 Kicking it off with delightful morsels of art, refreshments will be served at The Koffee that includes three delectable desserts as well as the virgin Jungle Bird — a signature cocktail born in Hilton Kuala Lumpur 50 years ago.
Fadzril will make a short introduction of himself and his work as you indulge, giving you a little insight on what to expect for the day before heading off to his studio to get a sneak peek into his everyday life in technicolor.
On certain days, the artist may bring guests on a hotel tour to get inspiration from the surroundings, namely nature and the infrastructure of DoubleTree as it boasts amazing architecture and looks worlds different from other hotels, providing guests with an experience on its own.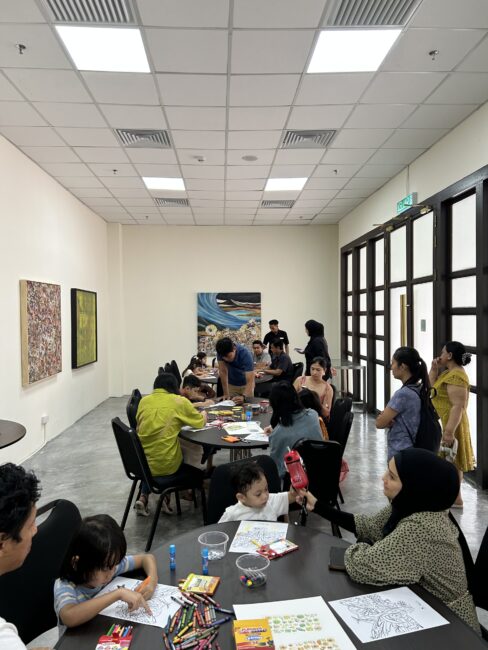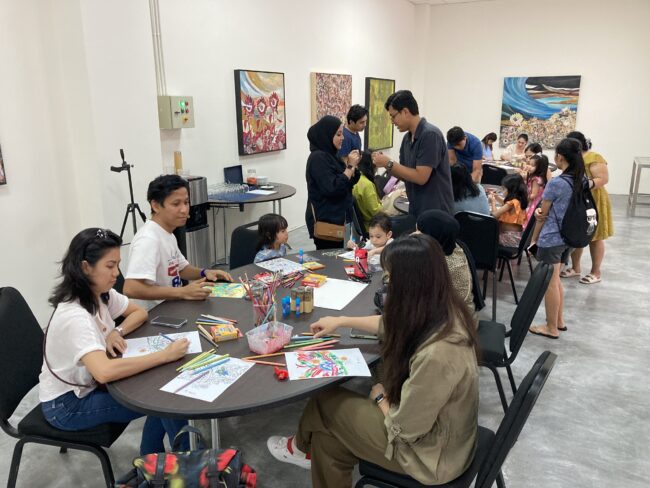 Being a family-oriented hotel with its infamous splash pool and a beautiful lake, it ignites not only the excitement in children but also the adults, bringing them back in touch with their younger selves. This energy then seeps into the art they create, discovering and rediscovering creativity and color.
Each workshop, with limited slots, will consist of a small number of participants so that everyone has an opportunity to interact with the artist. Every piece drawn by guests will then be autographed by Fadzril himself for them to be able to take home as a precious memento.
Guests have a choice of booking a stay and having a little more time to enjoy the hotel, or attending only the workshop inclusive of meals and refreshments. These may vary depending on the day you choose to attend, and it can range from a delectable high tea set to a hearty dinner buffet at Makan Kitchen.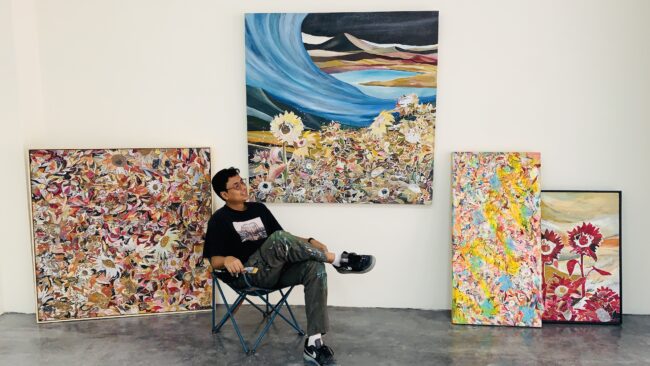 In his final month, Fadzril will be showcasing all the artwork he has produced throughout the time he's been here – a significant and evident display of his inspiration and growth during his four-month residency.
An activity suitable for the family or just to unwind and reconnect with nature and yourself, Seni Weekend at DoubleTree by Hilton Putrajaya Lakeside is the perfect place to be.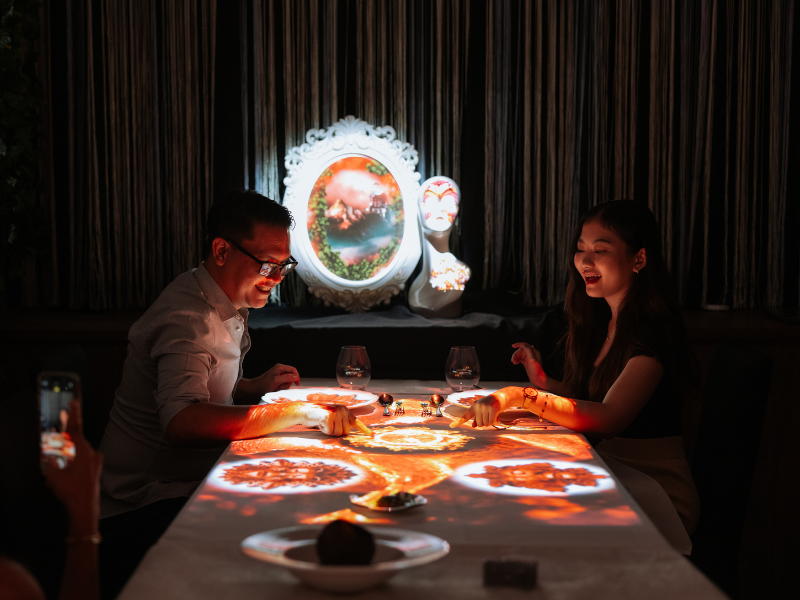 Prepare to embark on a culinary journey like no other as you step through the doors of the Banquet of Hoshena.