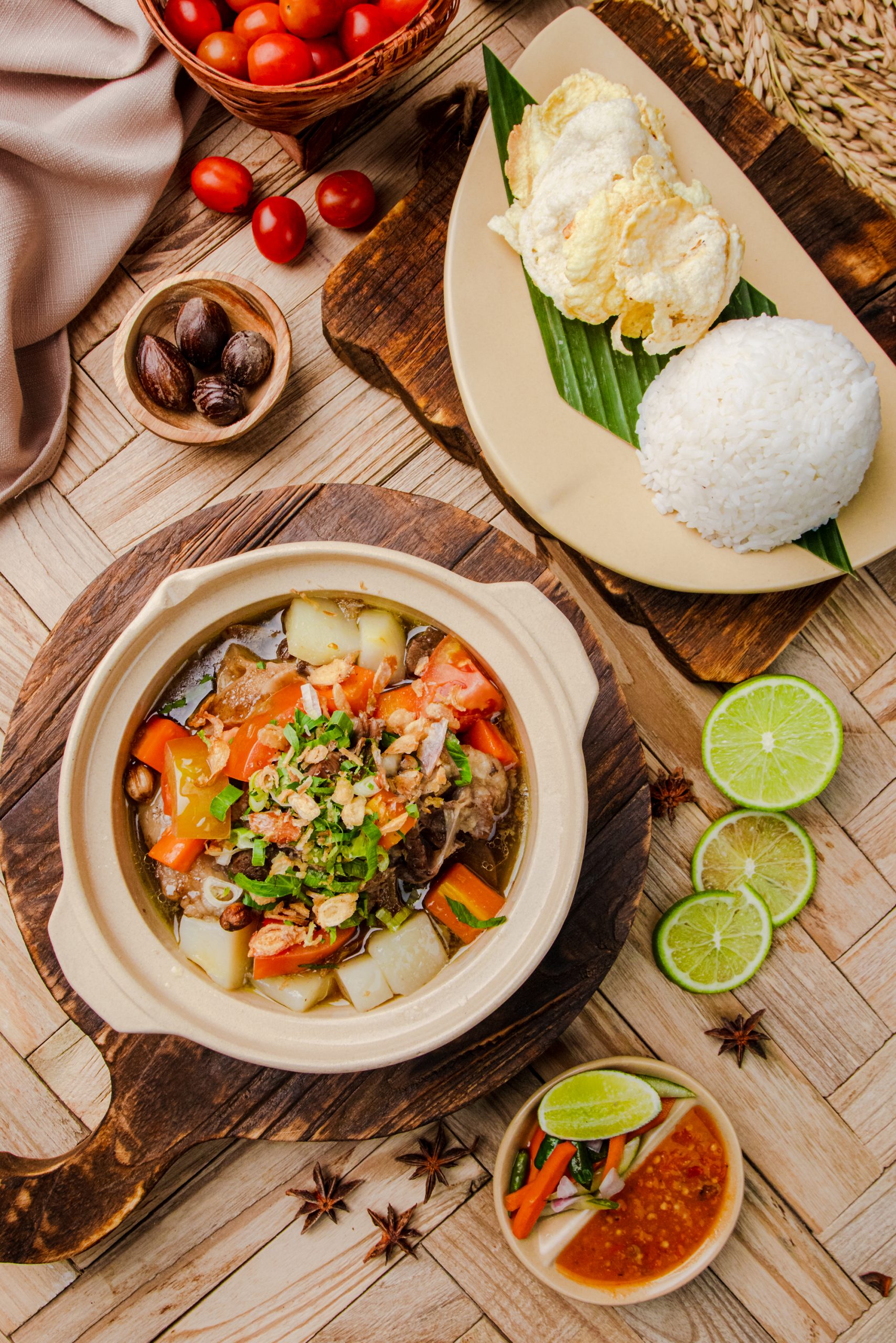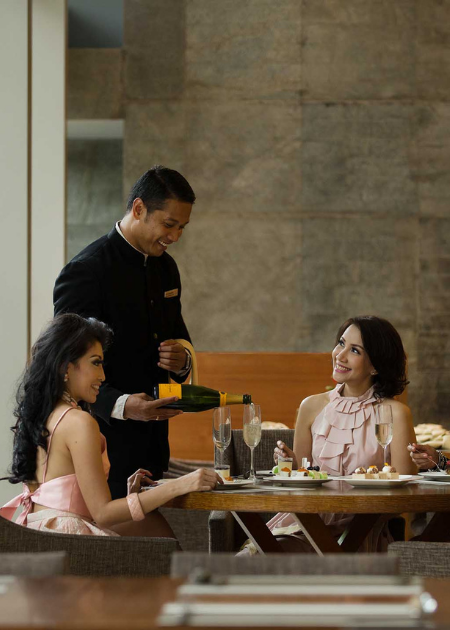 Purnawarman Restaurant, Hilton Bandung
It's a convergence of international delights here at Purnawarman, bringing you authentic specialties from Bandung. Take a seat either in the vibrant indoor space where you can witness our chefs cooking up a storm, or in the outdoors where your dining experience is accentuated by the serene greenery.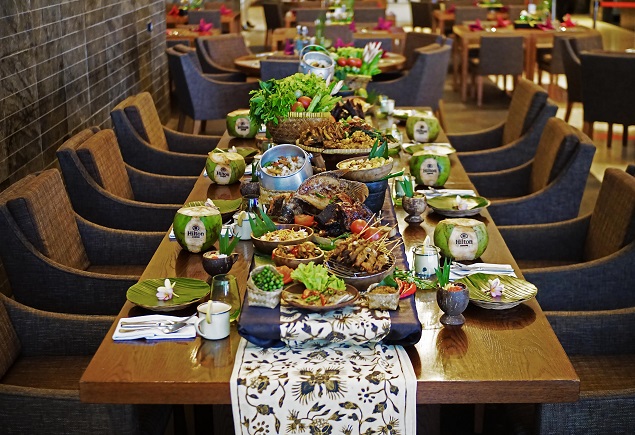 Ngariung Di Bandung
Eid celebration is right around the corner and Purnawarman Restaurant is ready for you. Gather with your loved ones for Halal Bihalal moment.
Local Indonesian Legendary
Minimum 10 Pax
at IDR 250,000++ per person
Western Favourite
Minimum 10 Pax
at IDR 450,000++ per person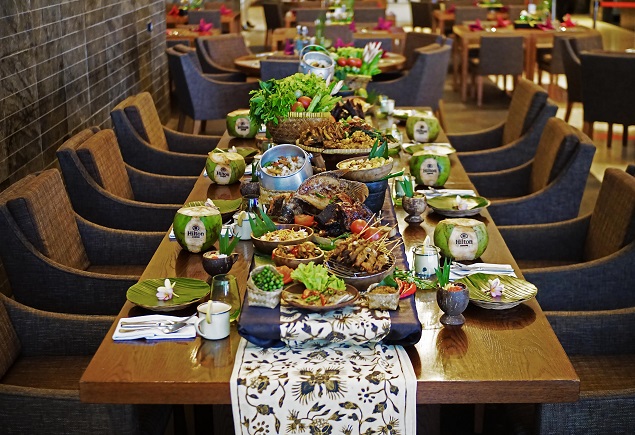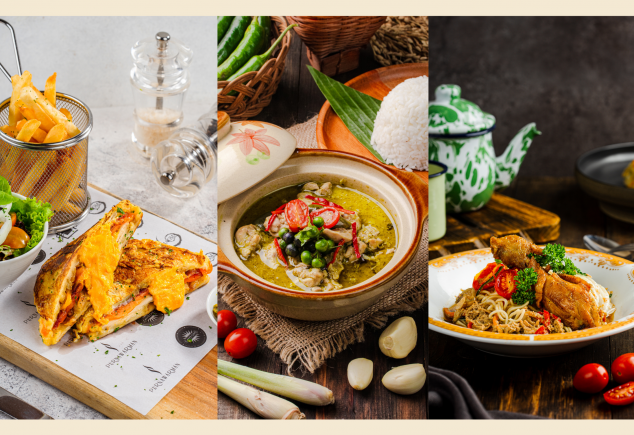 New Signature Menu
Satisfy your taste buds with the new line-up from Purnawarman's menu!
Baked Cheesy Sandwich
Friend battered chicken, beef bacon, caramelized onion, sliced tomatoes, fresh crisp lettuce, yellow cheddar cheese, guacamole and scramble eggs.
IDR 140,000++
Chicken Green Curry
Chicken breast fillet, green chili, galangal garlic, shallot, gree eggplant, cilantro, lime leaves and coconut milk.
IDR 98,000++
Mie Tek-tek
Indonesian fried noodles with white cabbage, soy sauce, chicken and beef meatball.
IDR 108,000 ++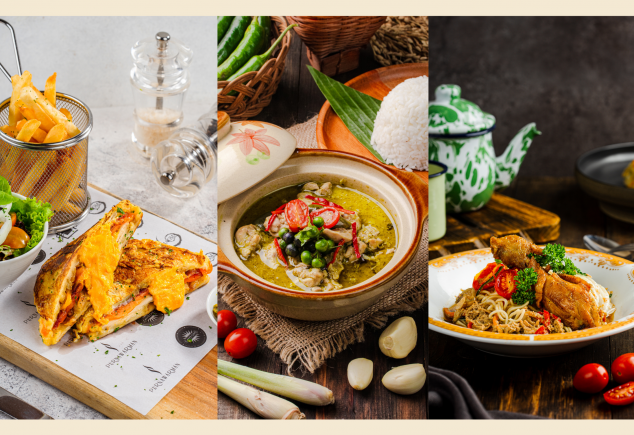 Breakfast (Weekdays)
6:30 am - 10:00 am
Breakfast (Weekends)
6:30 am - 11:00 am
Dinner
Temporarily Closed
Lobby Level
Jl. HOS Tjokroaminoto No.41-43,
Arjuna, Kec. Cicendo, Kota Bandung,
Jawa Barat 40172, Indonesia