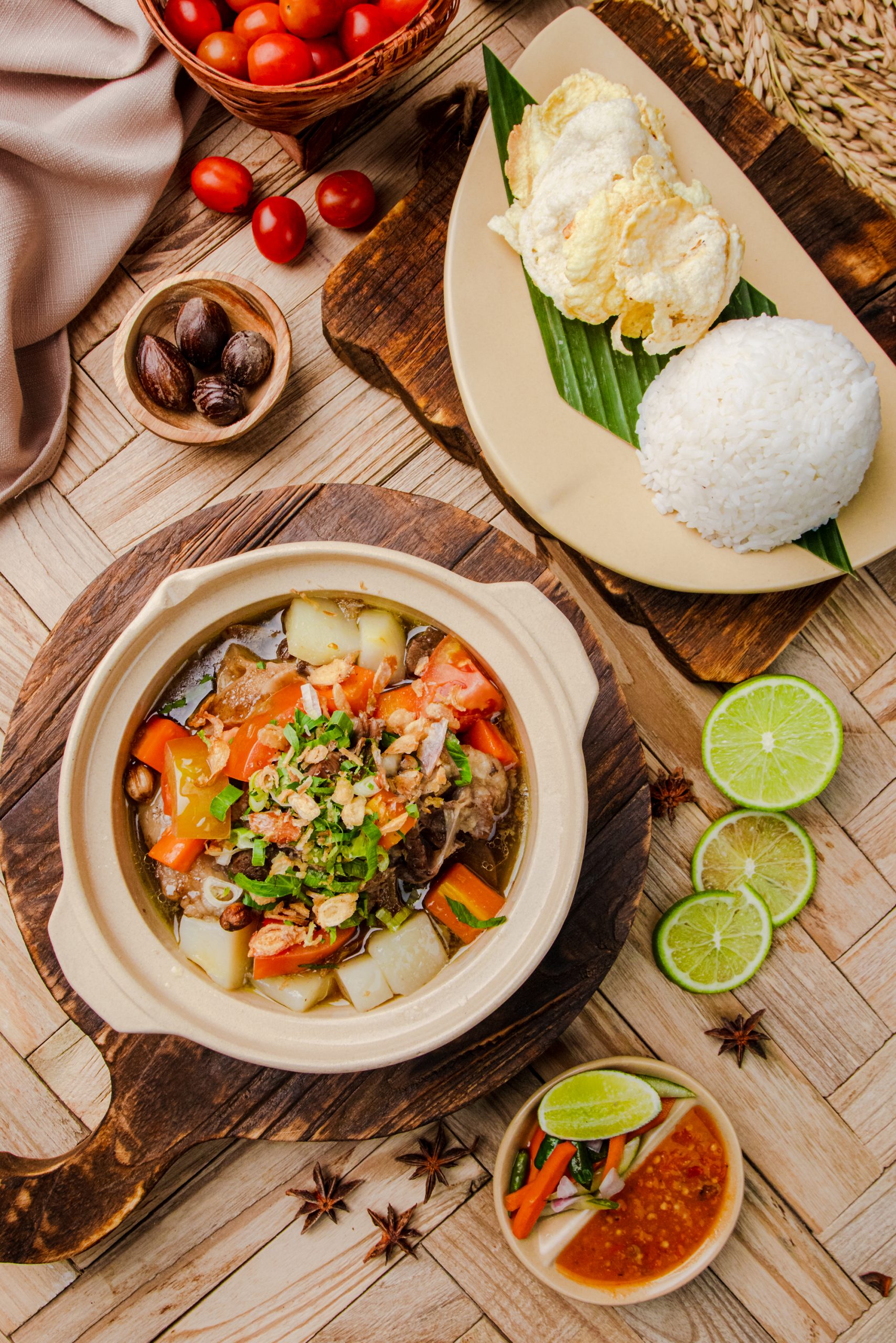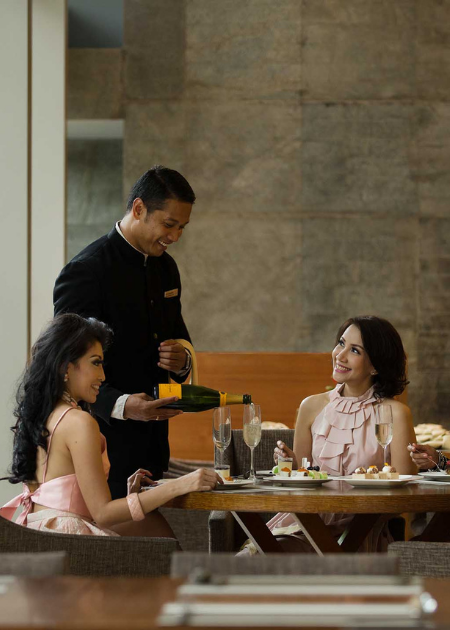 Purnawarman Restaurant, Hilton Bandung
It's a convergence of international delights here at Purnawarman, bringing you authentic specialties from Bandung. Take a seat either in the vibrant indoor space where you can witness our chefs cooking up a storm, or in the outdoors where your dining experience is accentuated by the serene greenery.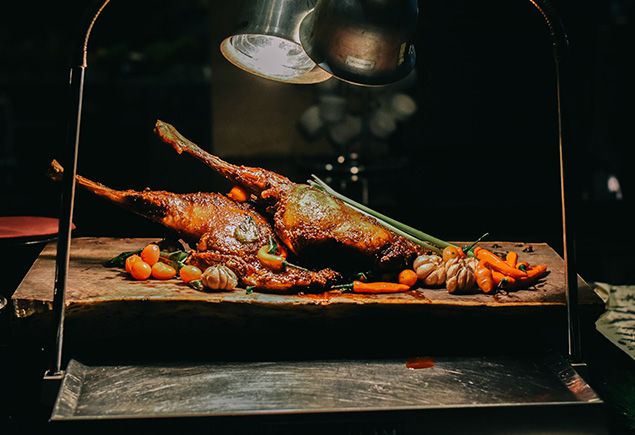 Asian High Five - Weekend Buffet
Indonesia | China | Japan | Korea | India
Elevate your dining experience by discovering authentic Asian Cuisine from various countries!
Star Signature Dish
Indonesia Thematic Menu, Dim Sum, Roasted Peking Duck with Signature Sauce, Sushi & Sashimi, Udon, Korean Barbecue, Slow Roasted Indian Shawarma, and many more.
Adult: IDR 329,000++ per person
Children (6-12 years old): IDR 164,500++ per person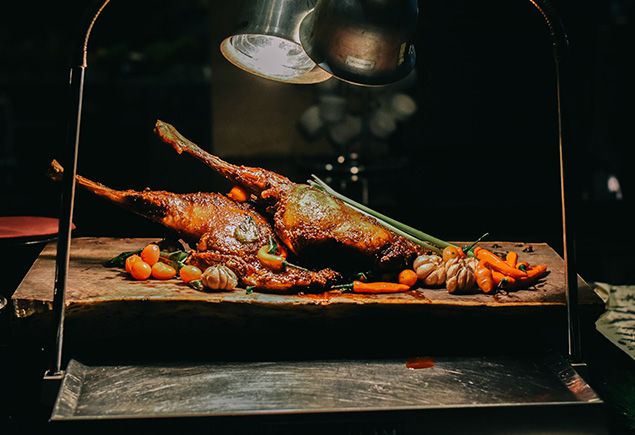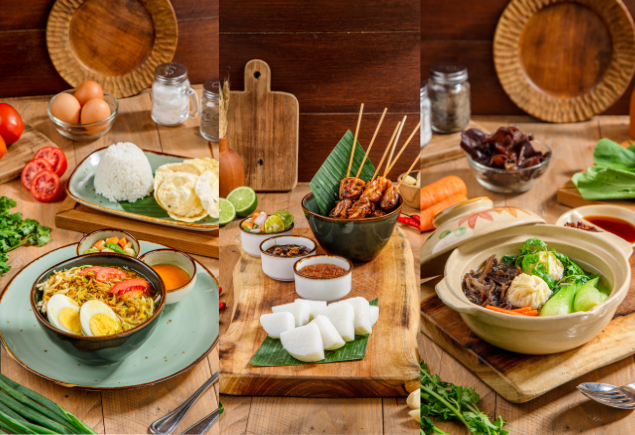 New Signature Menu
Satisfy your taste buds with the new dishes from Purnawarman's menu!
Soto Ayam
Chicken, glass noodles, cabbage, egg, celery, tomato, steamed rice, and emping crackers
IDR 110,000++
Sate Ayam
Grilled chicken satay served with rice cake, peanut sauce, pickles, and lime
IDR 98,000++
Clear Chicken Soup
Chicken dumplings, carrot, bok choy, mushroom, and coriander
IDR 95,000 ++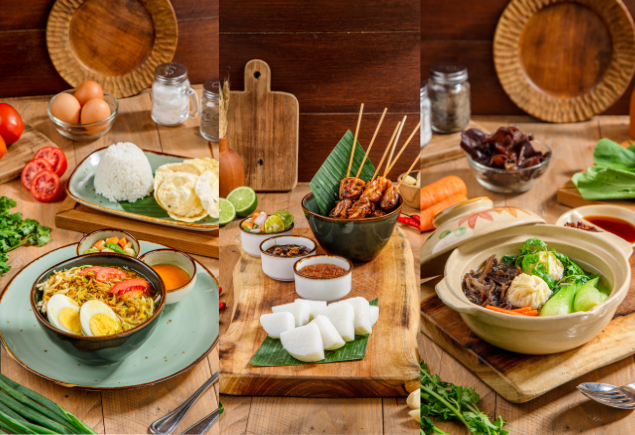 Breakfast (Weekdays)
6:30 am - 10:00 am
Breakfast (Weekends)
6:30 am - 11:00 am
Dinner
Temporarily Closed
Lobby Level
Jl. HOS Tjokroaminoto No.41-43,
Arjuna, Kec. Cicendo, Kota Bandung,
Jawa Barat 40172, Indonesia