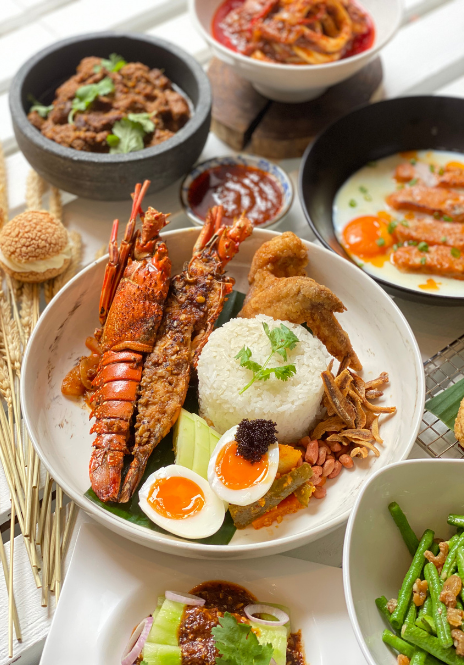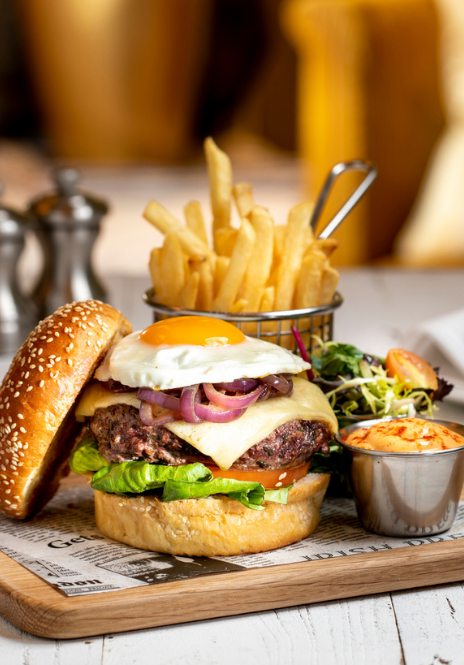 Oscar's, Conrad Centennial Singapore
Serving breakfast, lunch and dinner, indulge in tantalizing local and international cuisine in buffet and à la carte style at the warm and lively Oscar's.
Executive Chef Mandar Madav brings a unique culinary perspective and blend of flavors to Oscar's. Inspired by flavours from all over the world, his cooking demonstrates an emphasis on traditional recipes and quality of ingredients.
Open Daily
6:30 am - 11:00 pm
Breakfast (Weekdays)
6:30 am - 10:30 am
Breakfast (Weekends & Public Holidays)
6:30 am - 11:00 am
Lunch (Weekdays)
12:00 pm - 2:30 pm
Brunch (Weekends)
12:30 pm - 3:30 pm
Dinner (Daily)
6:00 pm - 10:30 pm
Lobby level, Conrad Centennial Singapore,
2 Temasek Blvd Singapore 038982
More dining options from Conrad Centennial Singapore!
Make A Reservation Menus & Directories In-Room Dining MenuBrowse our In-Room Dining menu from our popular dining outlets directly from the comfort of your room and have your meal delivered to you! View Menu Hotel DirectoryExplore our hotel, from all our dining & entertainment outlets, fitness & spa, to hosting your event at one of our many newly-renovated ballrooms. Coming Soon Gallery Jalan DM2, Desa Millennia, 47150 Puchong, Selangor +603 8084 1299 KULPU_FB@hilton.com Location Expand
Make A Reservation Menus & Directories In-Room Dining Menu Browse our In-Room Dining menu from our popular dining outlets directly from the comfort of your room and have your meal delivered to you! View Menu Hotel Directory Explore our hotel, from all our dining & entertainment outlets, fitness & spa, to hosting your event at one of our many newly-renovated ballrooms. Coming Soon Gallery Jalan DM2, Desa Millennia, 47150 Puchong, Selangor +603 8084 1299 KULPU_FB@hilton.com Location Expand