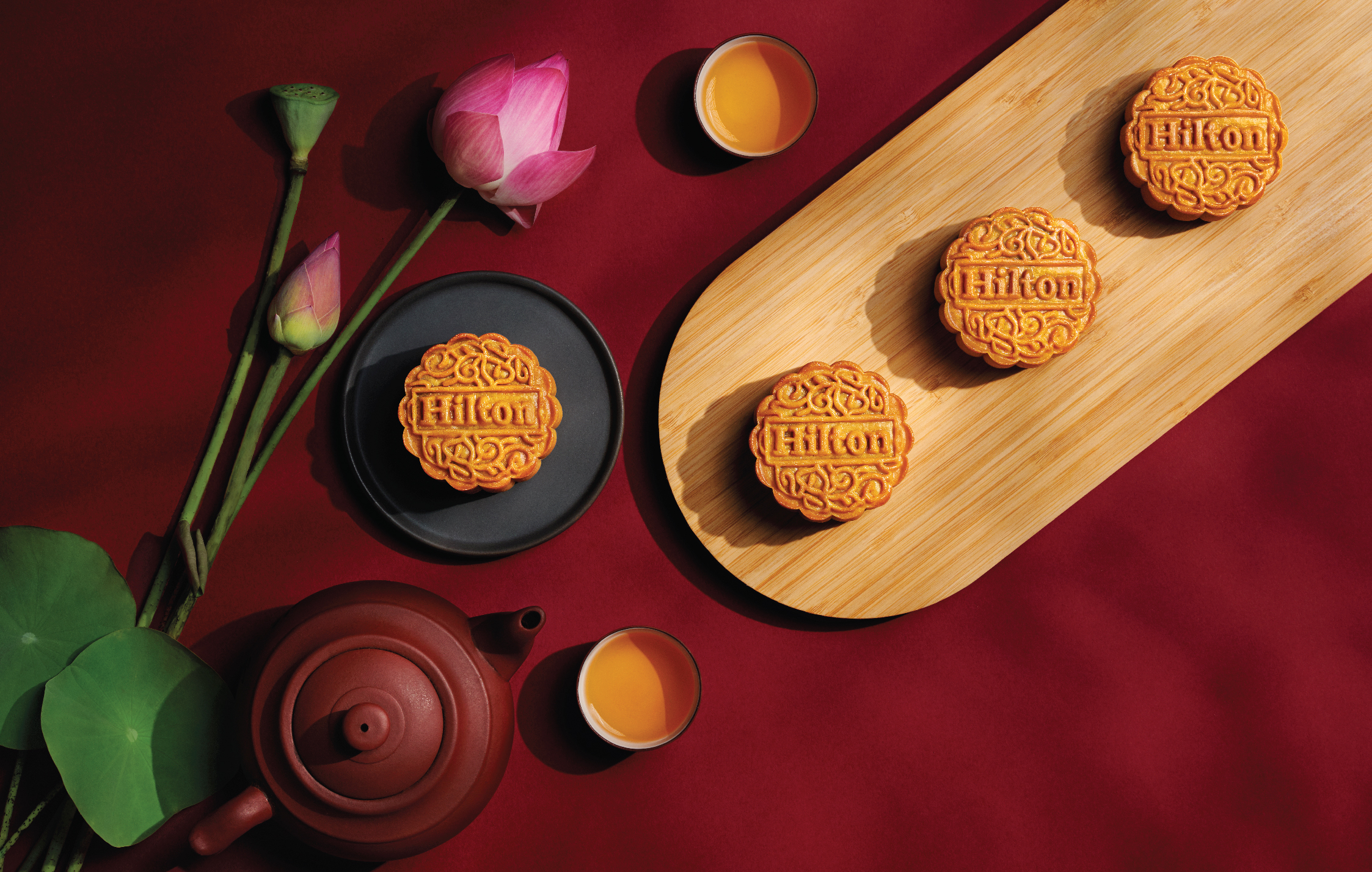 Elevate Your Mid-Autumn Delights: Mooncakes and Tea Pairings
As the harvest moon graces the night sky, casting its luminescent glow upon us, the enchanting Mid-Autumn Festival unfolds its time-honored traditions. At Hilton, we celebrate this cherished occasion by presenting a medley of exquisite mooncakes, meticulously crafted to delight even the most discerning palates. To complement these gastronomic treasures, here's a curated list of teas that harmonize flawlessly with each mooncake's flavor profile. Explore the art of mooncake and tea pairing with us, as tradition and modern indulgence intertwine.


Chocolate Crescent and Earl Grey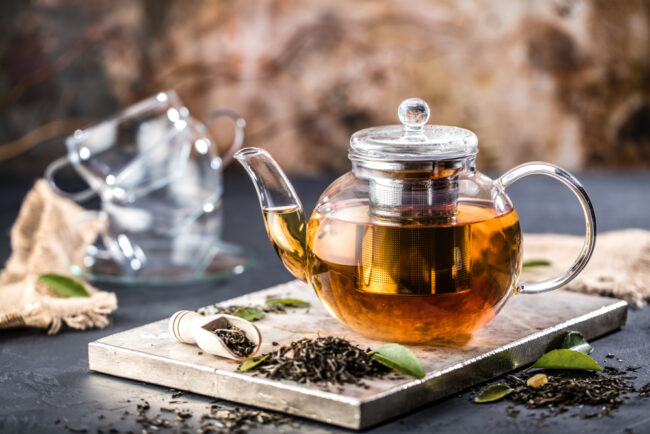 This artisanal creation boasts the luscious richness of local chocolate, interwoven with the buttery crunch of macadamia nuts, encased in a delicate snowy exterior. The floral notes of bergamot in the tea gracefully complement the velvety chocolate, creating a symphony of flavors.


Ember Jade and Oolong Tea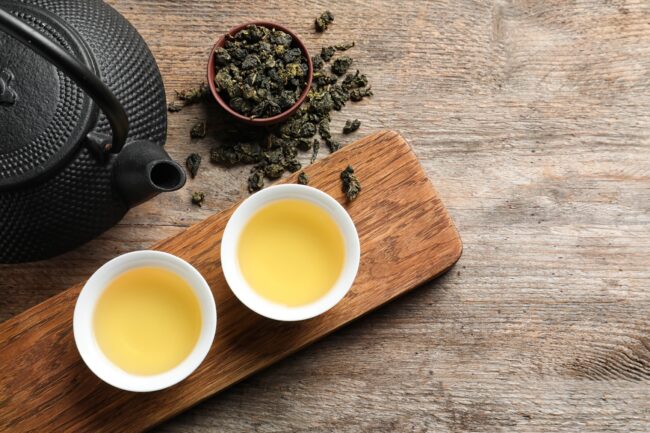 Embark on a taste adventure as the fragrant pandan-infused lotus paste dances upon your palate, counterbalanced by a savory filling made with anchovies and XO sauce that surprises with each bite. The robust yet mellow flavor profile of oolong tea gracefully accents the pandan notes, offering a remarkable sensory experience.


Blue Moon and Green Tea
A fusion of traditional and contemporary flavors, this mooncake combines the nutty nuances of amaretto-infused lotus paste with the tangy sweetness of blueberry and the delicate crunch of feuilletine. The refreshing and grassy notes of green tea will enhance the fruity undertones, creating a harmonious balance.


Flower Drum and Jasmine Tea

Bite into the tender snow skin to reveal a golden treasure nestled within—an oozy custard egg yolk that melds seamlessly with the smooth lotus paste.The delicate aroma and floral essence of jasmine tea mirror the softness of the custard, lending a touch of elegance to each sip.
Heavenly Gold and Peppermint Tea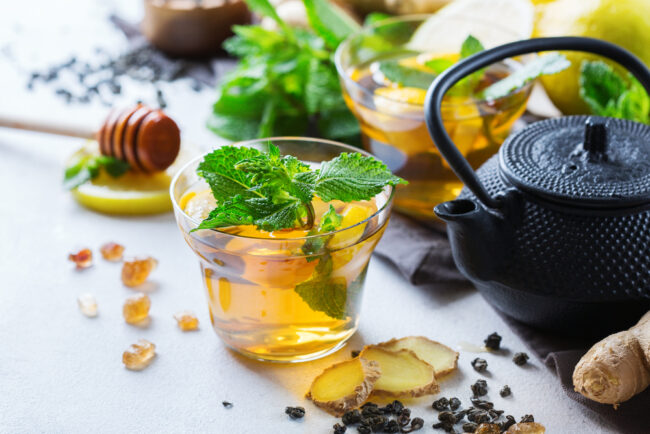 To cleanse and refresh the palate after each sumptuous bite, we recommend pairing this mooncake with a refreshing cup of peppermint tea. Its cooling properties and minty undertones provide a delightful contrast, allowing the Musang King durian's distinct character to shine through.
Signature Baked White Lotus Paste and Tie Guan Yin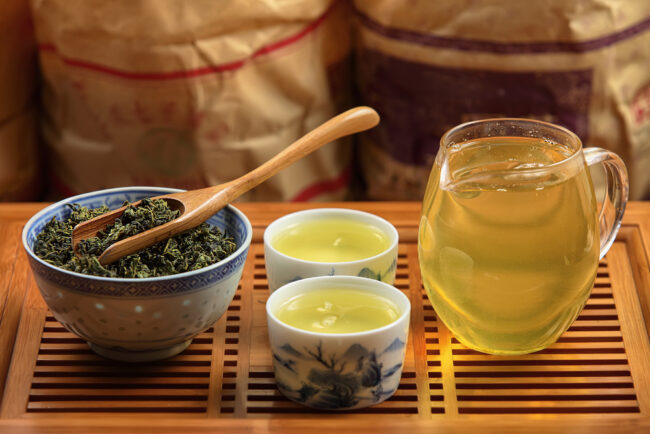 This oolong tea variation with roasted undertones and floral accents effortlessly complement the subtle sweetness of the lotus paste, resulting in an extraordinary sensory experience.
Signature Baked Lotus Paste and Pu-erh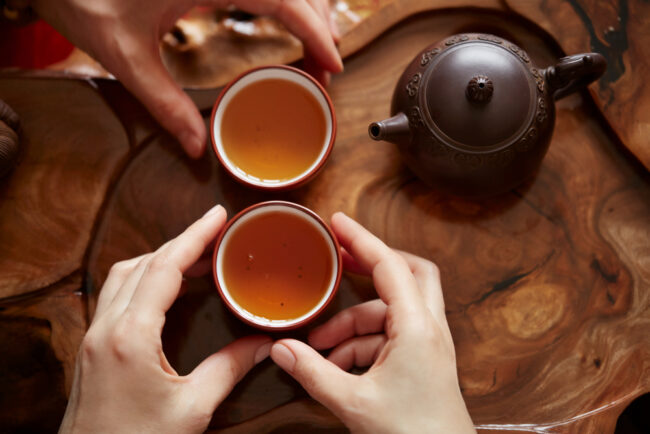 The earthy and robust character of pu-erh harmonizes beautifully with the contrasting textures and flavors of the mooncake, creating a palate-pleasing combination.
Signature Baked Pandan Paste with Single Yolk and Genmaicha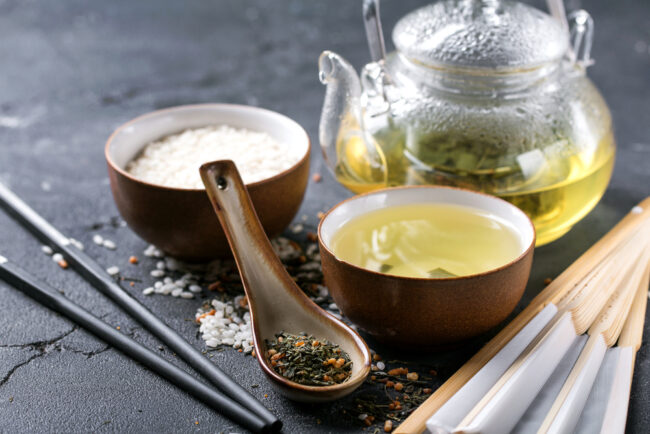 The tea's toasty rice flavors interweave with the pandan notes, creating an alluring fusion of tastes that captivates the senses.
Signature Baked Red Bean Paste with Almond Flakes and Chrysanthemum Tea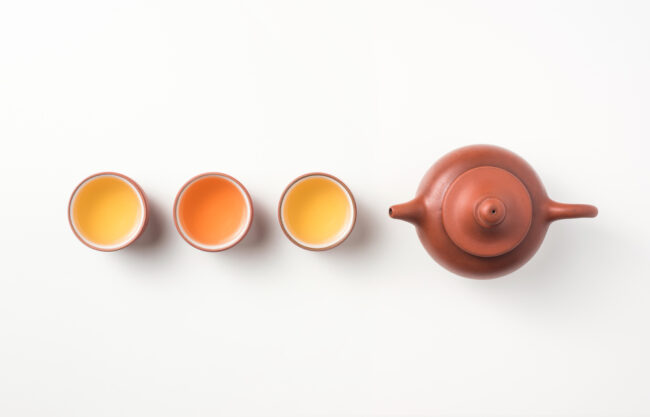 The tea's floral essence and soothing qualities accentuate the red bean's natural sweetness, leaving a trail of contentment with each sip.
Raise your cup and savor these refined pleasures, for they are the embodiment of our commitment to providing you with extraordinary culinary experiences, even during this most special time of year.
Hilton Kuala Lumpur is proud to present a premium range of artisanal snowskin mooncakes, available for purchase both in-person and online, with convenient delivery options. Crafted with meticulous attention to detail, these delectable treats are nestled within our exquisite Luminous Treasure box, a premium package that includes a special tea set to enhance your mooncake indulgence.

In addition to the premium range, mooncake enthusiasts can also discover the halal-certified traditional baked mooncakes at multiple Hilton properties nationwide. These timeless delicacies are presented in the elegant Moonlight Bloom box, making them the perfect choice for gifting and sharing the joy of the Mid-Autumn Festival.

For more information, visit here.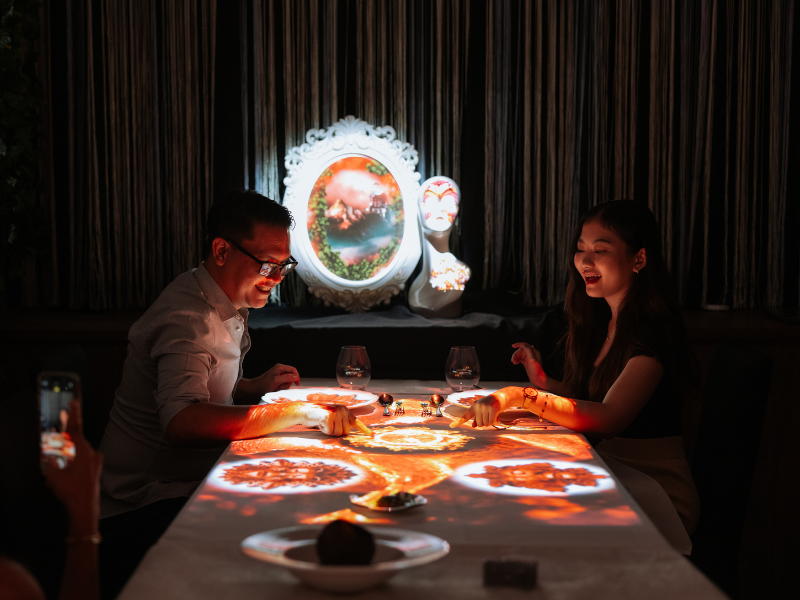 Prepare to embark on a culinary journey like no other as you step through the doors of the Banquet of Hoshena.