Mooncakes at Hilton Kota Kinabalu
Mid-Autumn Festival is about family and friends getting together to feast, drink and bond. It is also the
perfect time to savour the seasonal flavours of mooncakes and make new memories.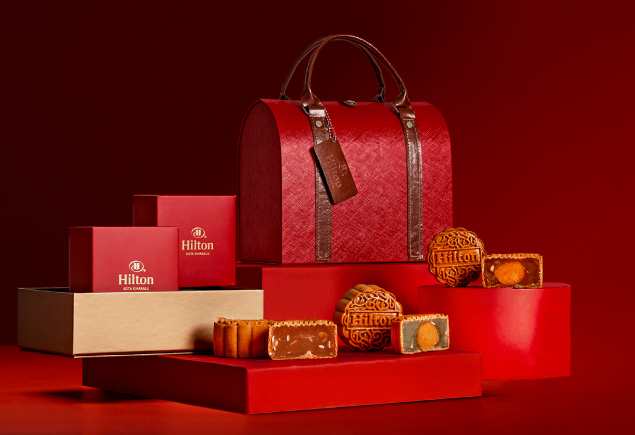 Ruby Allure
In this season full of nature's allure, may we savour the present moment with loved ones and carry with us the moon's grace and elegance wherever we go. Perfect for gifting friends and family or lovingly adored as a keepsake long after mid-autumn bids goodbye.