Authentic, Fine Japanese Cuisine
Iketeru has built and maintained its reputation as one of the best in town for authentic Japanese fare. Our Japanese chefs draw on years of experience using only the freshest, highest quality ingredients and seasonal produce, constantly offering guests something new and unique.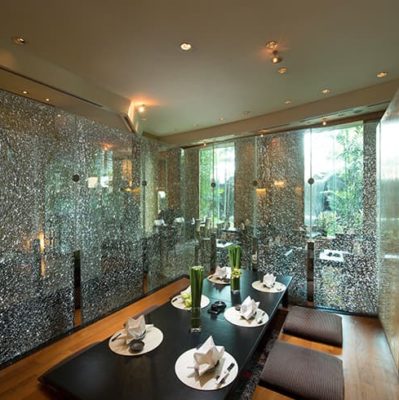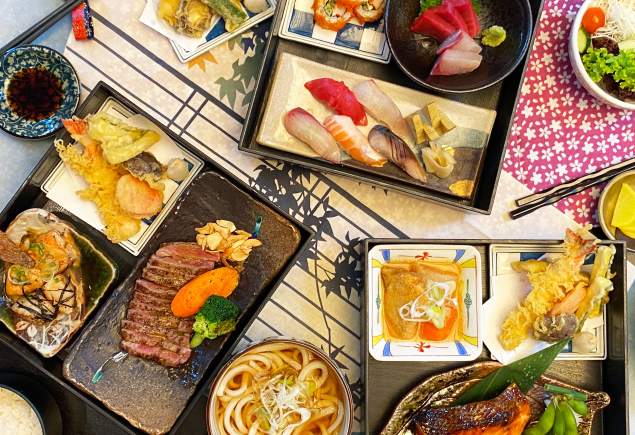 Autumn in a Box
Unbox seasonal delights and autumnal splendours with curated bento sets packed with delicious dishes and incredible ingredients. Celebrate the season of comfort, change and harvest with three types of bentos full of authentic Japanese tales and tastes.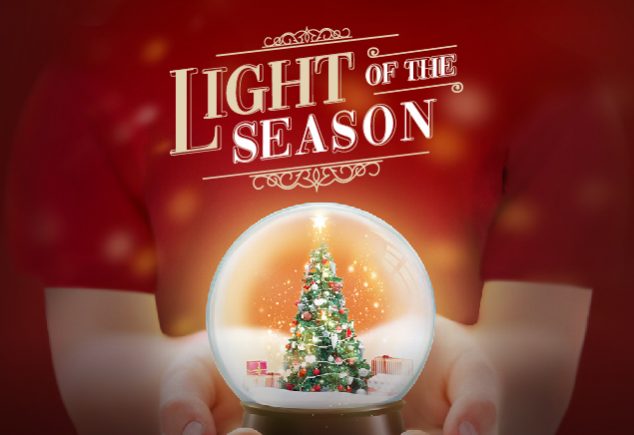 Light of the Season
Make this festive period an illuminating discovery of cherished moments, celebrated with those that truly matter. Where families gather, friends see each other and people come together for a heartwarming return of the year-end celebrations over great feasts and gifts.
Chef Masami Okamoto
Executive Chef Masami Okamoto is a native of Hokkaido, an area renowned for its exceptional seafood. His pre-Iketeru travels span Asia and Europe, a gastronomic odyssey that showcases his rich culinary heritage, precision and flair. He is specialised in Cha-Kaiseki, a traditional and artistic meal and his passion lies in crafting Omakase menus.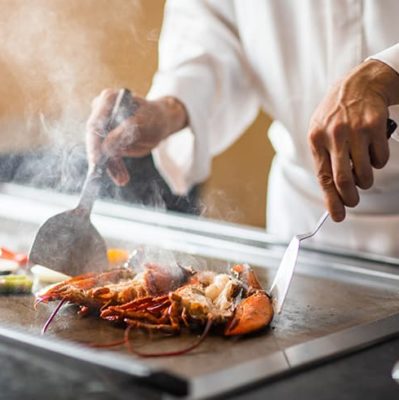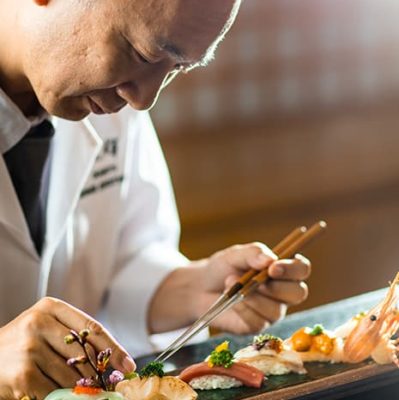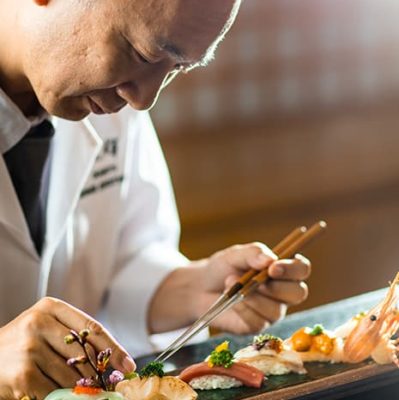 Operating Hours
Dinner
6:30 pm – 10:30 pm
All dine-in experiences will adhere strictly to protocols which include social distancing, hygiene, sanitization and registration.