From Talking Plates to Mesmerizing Fireworks: Enchant Your Senses at The Banquet of Hoshena, a Magical Dining Experience
Prepare to embark on a culinary journey like no other as you step through the doors of the Banquet of Hoshena, a one-of-a-kind dining experience hosted by Graze at Hilton Kuala Lumpur.
An enchanting symphony for your senses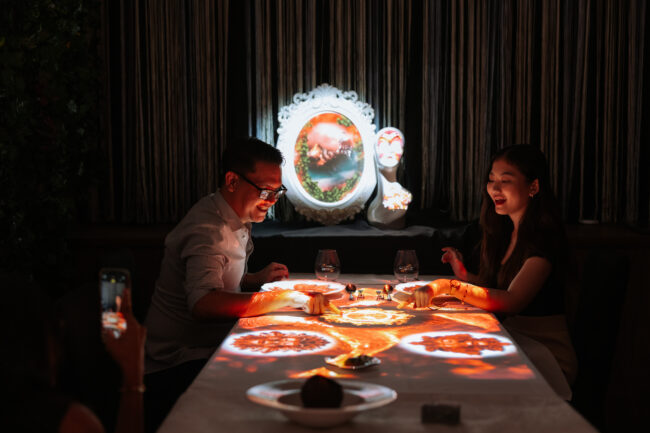 In this otherworldly escapade, the boundaries between reality and imagination blur, transporting you into a magical realm where you'll hear tales of a once-green and luscious kingdom that banished negative emotions, unwittingly causing the disappearance of love, happiness, and courage, leaving the land bare, dark, and empty.

Your eyes will be treated to a visual symphony as the surroundings come alive with mesmerizing 3D projections, painting scenes of lush landscapes and mystical realms. Rivers seem to run right before your eyes, glowing lanterns float across the walls and enchanting fairies gracefully dance and flutter around your plate. These visual marvels are designed to evoke fascination and awe at every turn.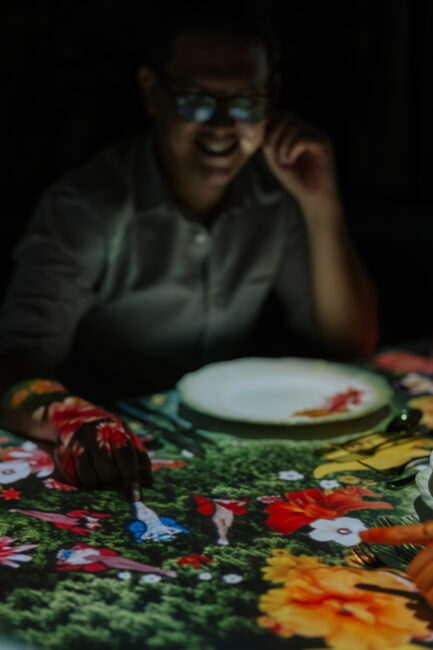 From the gentle rustling of leaves to the crackling of fireworks, every sound amplifies the emotions within the story, allowing you to truly immerse yourself in the experience. In a nod to inclusivity, the Banquet of Hoshena provides close captions for those who are differently-abled, ensuring that everyone can partake in the enchanting narrative that unfolds throughout the evening. This commitment to making the experience accessible to all underscores the thoughtful design behind the magic, allowing guests of various backgrounds to share in the wonder of Hoshena.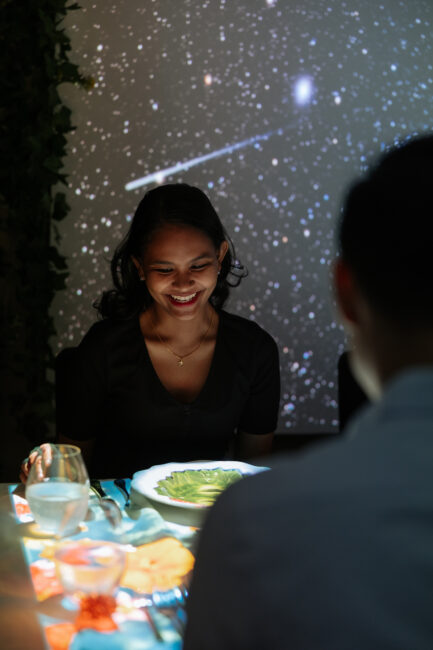 A testament to culinary artistry
At the heart of the Banquet of Hoshena lies an exquisite eight-course menu where every dish is a work of edible art. Each course reflects a different facet of emotion and imagination. The Banquet of Hoshena strives to ensure that every guest's culinary preferences are met, offering a diverse selection of menus that cater to various tastes.
The Premium Menu has been meticulously crafted to embody the essence of the experience. Meanwhile, the signature Hoshena Menu encapsulates the spirit of the banquet. Each dish takes you deeper into the narrative, promising a dining adventure that's as enchanting as it is satisfying.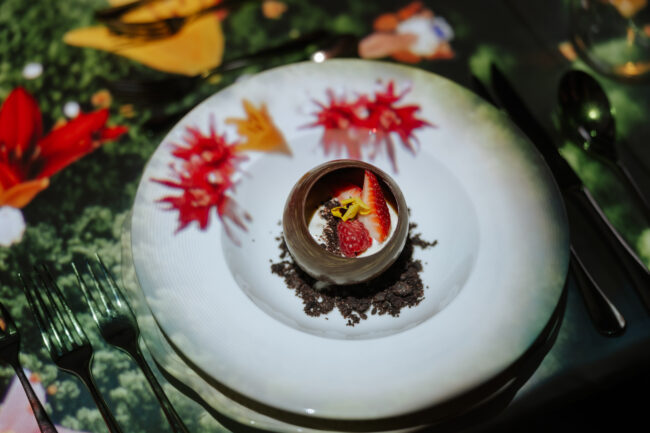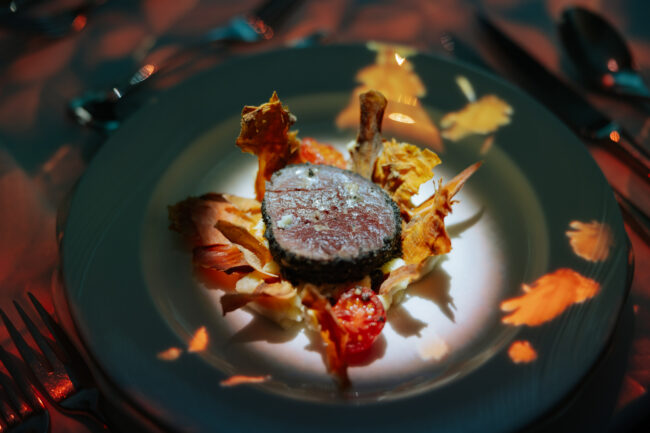 For those embracing a plant-based lifestyle, the Vegetarian Menu provides a thoughtfully curated selection of dishes that are rich in flavor and creativity and the Junior Menu introduces children to the world of flavors in an imaginative way. Meanwhile, during festive seasons, guests can look forward to themed menus that capture the spirit of celebration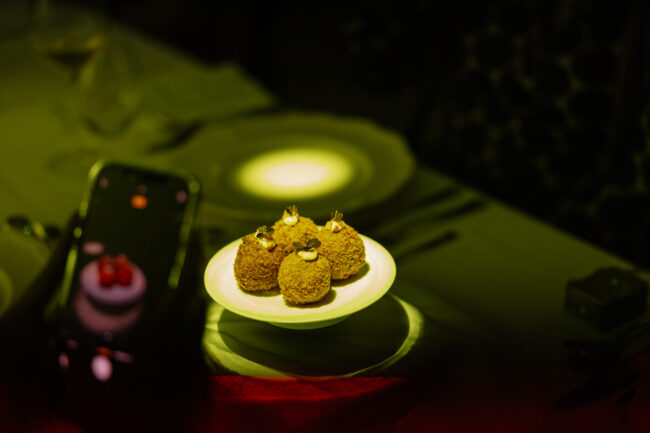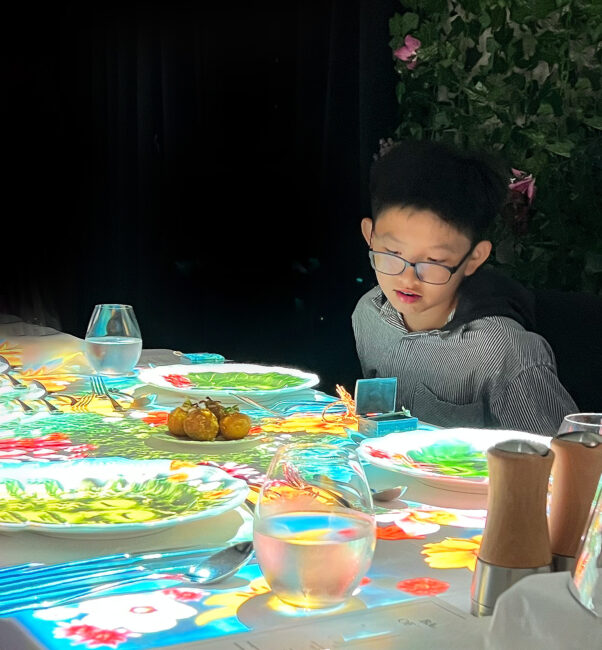 Whether you're celebrating a special occasion, seeking a romantic evening, or simply indulging in culinary art, the Banquet of Hoshena promises an experience that transcends the ordinary. It's not just a meal; it's a magical experience.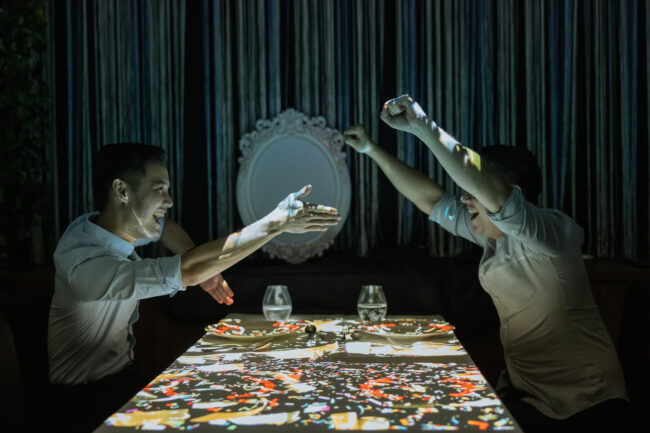 For more information, visit the Banquet of Hoshena page here.
For bookings and purchases, visit the ticketing page, call +603 2264 2264, or email
hiltonKL.Graze@hilton.com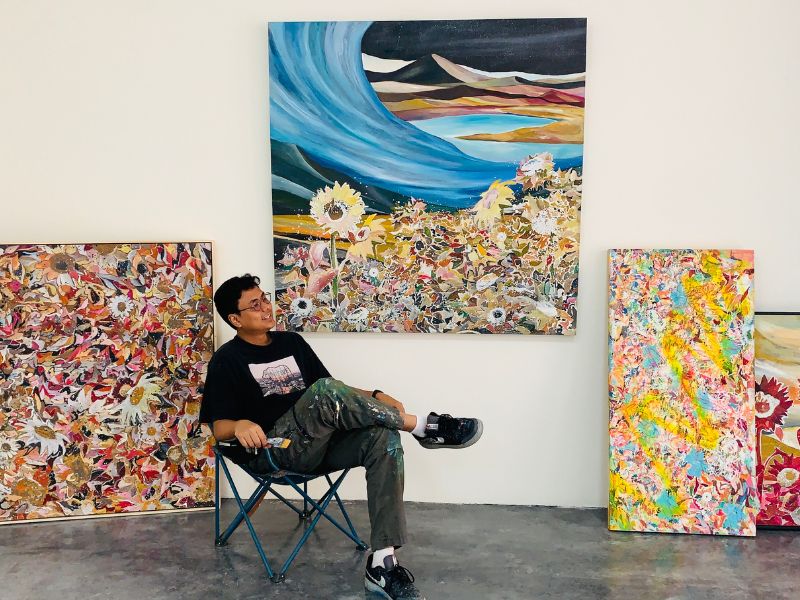 Seni Weekend at DoubleTree by Hilton Putrajaya Lakeside offers a unique family activity and staycation. Artist Fadzril Fakaruddin's Studio Residency includes diverse weekend workshops, while participants enjoy art, refreshments, and the hotel's amenities.