Facts About Ramadan You Didn't Know
Discovering Ramadan: The Month of Fasting, Prayer and Reflection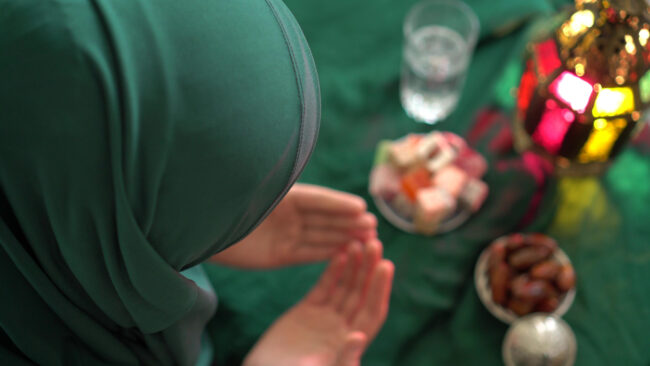 The sacred month of Ramadan is now upon us. For many Muslims worldwide, it is a special time of fasting, prayer, and reflection, during which people abstain from food and drink from dawn until sunset. For many, Ramadan is also a time of spiritual renewal, personal growth, and strengthening one's relationship with Allah.
Come with us and explore the meaning and significance of Ramadan, the rules and practices of fasting, and how Muslims around the world celebrate this important month. Whether you are looking to deepen your understanding of Ramadan or you're curious to learn more about this important month, here is everything you need to know.
What is Ramadan actually about? Here are some facts: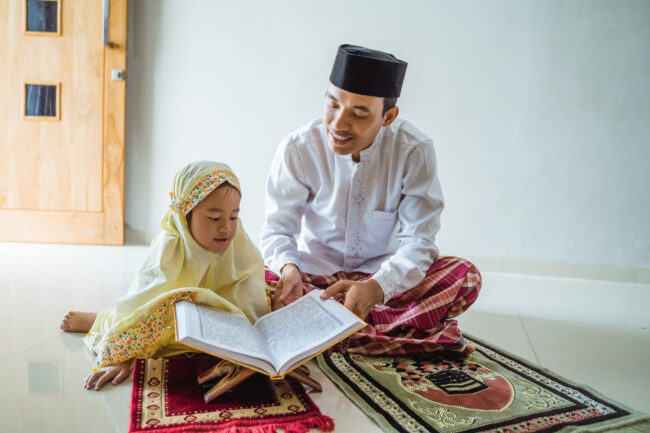 If you didn't know, at its core, Ramadan is about fasting, which is one of the Five Pillars of Islam, basic acts of worship that are considered mandatory for all Muslims. During this holy month, Muslims abstain from food, drink, and other physical needs from dawn until sunset. However, Ramadan is much more than just fasting. It is a time to strengthen one's faith, to reflect on one's actions, and to cultivate compassion and empathy for those who are less fortunate. Muslims also engage in additional prayer, Quranic recitation, and charitable giving. In short, Ramadan is a time for Muslims to focus on their faith, reconnect with their communities, and renew their commitment to living a life of compassion, generosity, and gratitude.
The date for Ramadan changes every year because the Islamic calendar is based on the lunar cycle, whereas the Gregorian calendar, the most widely used calendar in the world, is based on the solar cycle. The lunar calendar is approximately 11 days shorter than the solar calendar, so over time, the Islamic calendar falls behind the Gregorian calendar.
Ramadan begins on the first day of the ninth month of the Islamic calendar. Because the Islamic calendar is based on the sighting of the new moon, the exact start date of Ramadan can vary by a day or two depending on when the new moon is sighted. This means that the start date of Ramadan can differ from country to country and even from community to community within the same country. Once the new moon is sighted, the start date of Ramadan is announced and Muslims around the world begin the month of fasting and spiritual reflection.
However, not all Muslims participate in Ramadan. Only Muslims who have reached puberty and are in good health are required to fast during the month of Ramadan. Children who have not yet reached puberty, the elderly, the sick, pregnant and breastfeeding women, and travelers are exempted from fasting. However, those who are exempted from fasting are encouraged to make up for their missed days of fasting at a later time or to give charity to the poor as a substitute.
In addition to physical health, mental and emotional health are also important factors to consider when deciding whether or not to fast during Ramadan. If fasting would pose a danger to a person's mental or emotional well-being, then they are not required to fast. Overall, the decision to fast during Ramadan is a personal one and should be made after careful consideration of one's health and well-being. Muslims who are not able to fast during Ramadan are still encouraged to engage in other acts of worship and to participate in the community celebrations and charitable giving.
What does a day of fasting look like?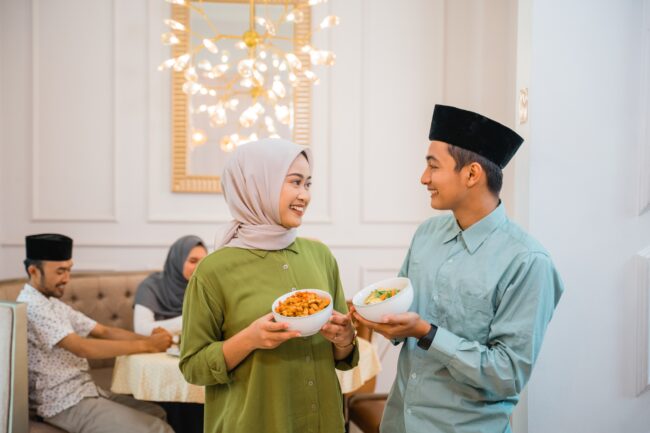 A day of fasting during Ramadan typically begins before dawn with a meal called suhoor. The meal is eaten to provide energy and nourishment to sustain the body throughout the day.
After that, Muslims begin their fast and abstain from food, drink, and other physical needs until sunset. During the day, Muslims engage in their regular activities, such as work or school, while also observing the fast.
As sunset approaches, Muslims prepare to break their fast with a meal called iftar. The iftar meal typically begins with a date and water, as this was a practice of the Prophet Muhammad. This is followed by a variety of dishes and drinks, depending on one's culture and location.
After iftar, Muslims engage in additional prayers and worship, such as Taraweeh prayers, which are special nightly prayers during Ramadan.
Around the world, many non-Muslims also choose to fast during Ramadan. Although it is not mandatory for them to do so. They may choose to fast in solidarity with their Muslim friends, or to practice self-discipline, empathy, and gain a better understanding of the Muslim faith.
Fasting during Ramadan can be physically and mentally challenging. But fret not! We've got the tips and tricks that could help you breeze through Ramadan like a pro: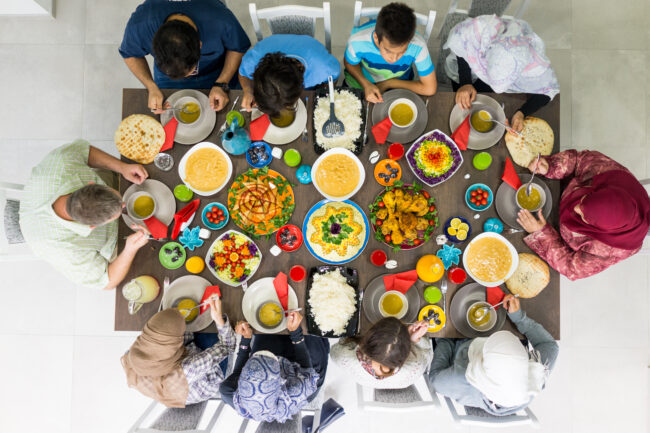 Stay hydrated: Drink plenty of fluids, especially water, during non-fasting hours to prevent dehydration and fatigue.
Plan your meals ahead of time: Planning your meals ahead of time can help you avoid overeating and make healthier food choices.
Pace yourself: Don't try to do too much during the day, and take breaks when needed to conserve your energy.
Get enough sleep: Getting enough sleep is crucial to ensure that you have the energy to get through the day.
Eat a balanced suhoor meal: Include a variety of nutrient-rich foods in your meals to provide the body with the necessary energy and nutrients to sustain throughout the day. At Hilton, we believe suhoor is an essential part of the Ramadan experience and recognize the importance of starting your day with a nutritious and balanced meal that will sustain you throughout the day. That's why you can find special menus that feature a variety of wholesome and filling options at a number of our properties.
Our suhoor menus are carefully crafted to ensure that you have the energy and nutrients needed to get through the day while also satisfying your taste buds. Whether you're looking for a traditional suhoor meal or something with a modern twist, our chefs have you covered. Try the Sotong Goreng Kunyit from the Vasco's kitchen at Hilton Kuala Lumpur, or enjoy a seasonal menu at DoubleTree by Hilton Shah Alam i-City with specials such as Kari Ikan Mamak and Rendang Daging Tok.
The best part of Ramadan is the culture. While it varies from country to country, in Malaysia, the holy month is welcomed with open arms and is celebrated with great enthusiasm.
The streets are adorned with beautiful decorations and colorful lights that create a festive and joyful atmosphere. Ramadan bazaars are set up across the country and people flock to these markets to enjoy a variety of delicious foods and shop for traditional Ramadan treats.
One of the most significant aspects of Malaysian Ramadan culture is the breaking of the fast, locally known as 'buka puasa'. This is a time for feasting, socializing, and sharing. To honor this, Hilton Hotels Malaysia has launched 'Citarasa Serantau', a nationwide campaign inspired by Malaysia's unique cultural tapestry that calls for all foodies to explore the iconic flavors of Malaysia and beyond with 13 participating outlets.
Whether you want to relive the nostalgic warmth of a classic Ramadan bazaar or enjoy an immersive experience with interactive live cooking stations will allow you to witness the preparation of your favorite culinary delights up close and personal, we've got it all.
So come together and delight in feasts for the senses and unity for the soul. Gather around the dinner table where heart and heritage belong.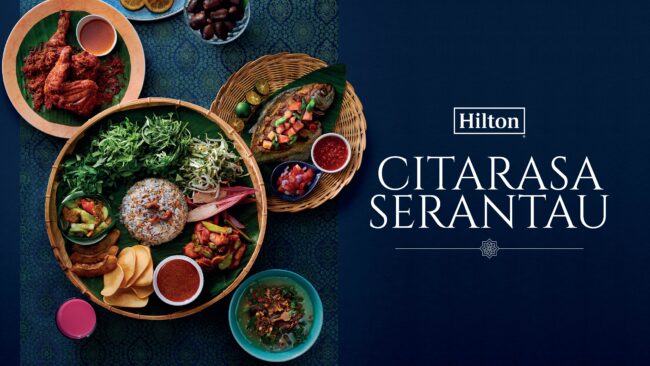 For further enquiries or reservations, please contact our hotels directly or visit www.EatDrinkHilton.com.
To purchase our buffet vouchers, visit www.EatDrinkHilton.com/shop.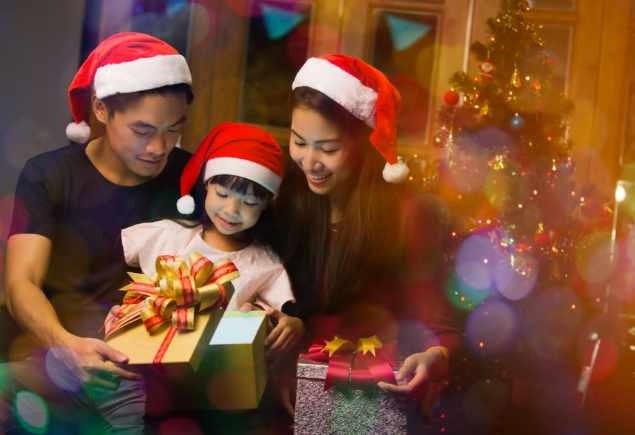 Your Home for the Holidays – Unforgettable Experiences Await at Hilton Properties in Malaysia This Festive Season As the holiday season approaches, Hilton Hotels in Malaysia are gearing up for a spectacular celebration, offering unique experiences and activities to make the festive season truly memorable. Let's take a closer look at the exciting activities happening…