5 Ways To Spark Your Sense of Adventure in Sabah
Escape the city's hustle and bustle and take a walk on the wildside in the island of Sabah, Malaysian Borneo. Mountain high and ocean deep, here are five fun-filled ways to make the most out of your visit, all while staying at the center of it all in Hilton Kota Kinabalu. 
Sun, sand and sea
Whether you're a beach bum or an avid scuba diver, get your dose of vitamin sea at the Tunku Abdul Rahman Marine Park, a cluster of 5 islands off the coast of Kota Kinabalu with spectacular offerings of sun, sand and sea.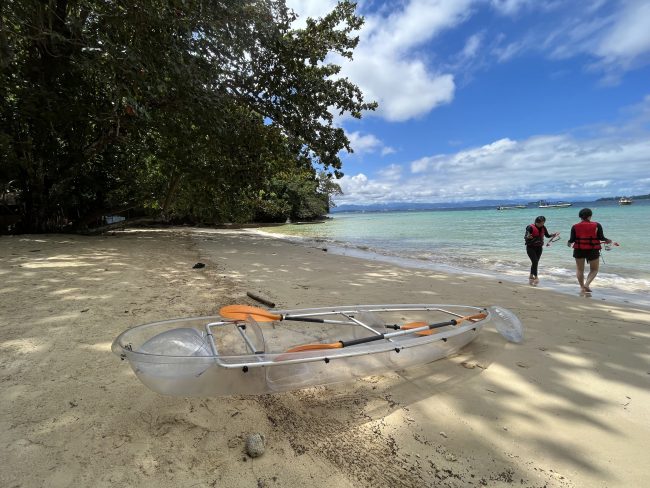 Dive straight into the underwater world by snorkeling or scuba diving, admire the coastal charms from on a kayak or take it to the next level by parasailing high above the waters.
Getting there is a mere 15 minute boat ride from the city's Jesselton Point Jetty. 
Feast on fresh seafood, where the locals do
A trip to Kota Kinabalu would be incomplete without a seafood feast. Look no further than Welcome Seafood, where the locals gather as early as 5pm for a table.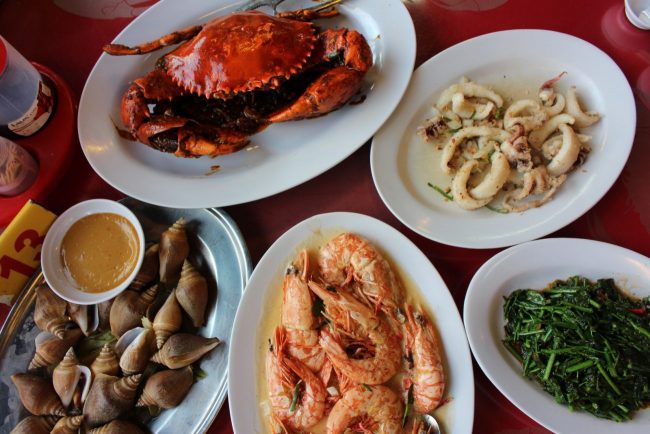 Credit: Aromasian.com
A few must-try items on the menu include their Kam Heong Crab (crab cooked in a blend of dried shrimps, curry powder and leaves, shallots and garlic), Steamed Prawns and Stir-Fried Chilli Clams. Finish strong with their signature coconut pudding.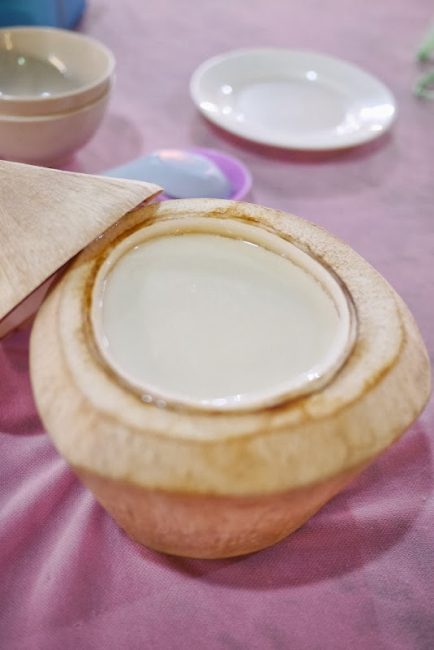 Credit: food.malaysiamostwanted.com
Where the wild things are? Kinabalu National Park
Carnivorous pitcher plants, breath-taking tree-top views, and therapeutic hot springs await you at this UNESCO World Heritage Site.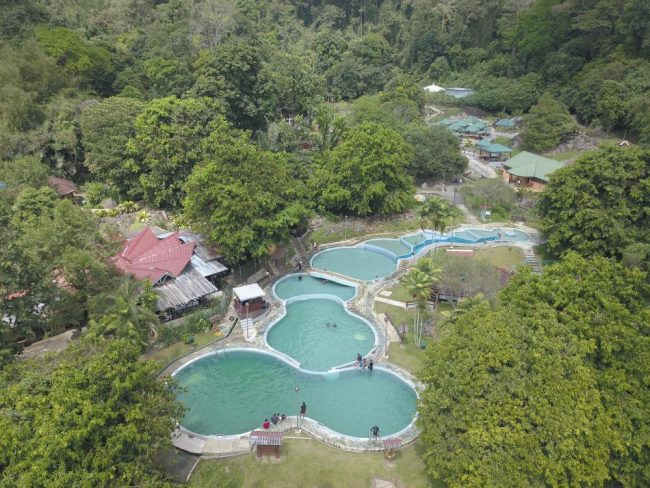 Credit: Kazuki Kawata / Hotonsen.com
How to get to Kinabalu National Park?  The one hour journey from Kota Kinabalu City is one that is scenic and worthwhile, so keep your eyes peeled because sleeping through it would be a shame. 
Winding roads up misty mountain slopes give way to paddy fields, quaint villages, and ultimately a dramatic greeting by the cloud-capped peaks of Mt.Kinabalu as you arrive to the national park.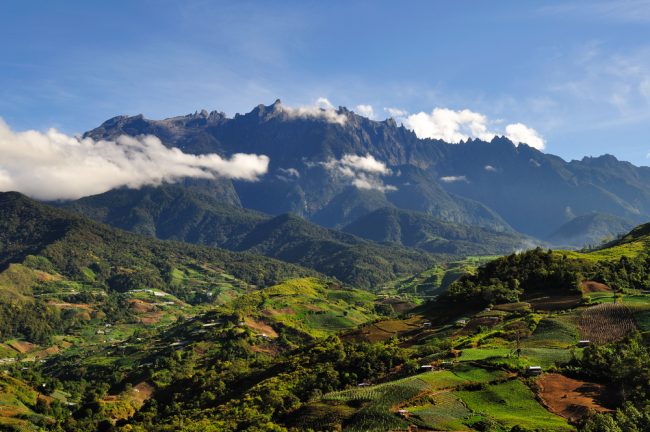 Nature lovers can get a closer look at the endemic plant species with a guided tour of the botanical gardens boasting a rare orchid collection, medicinal plants and pitcher plants. 
For a bird's eye view of this ancient 130-million-year old rainforest, an easy hike takes you to a treetop canopy walk where you can witness and capture the grandeur.  End it all with a relaxing dip in a natural hot springs. 
Knock back some rice wine, shoot a blow pipe, start a fire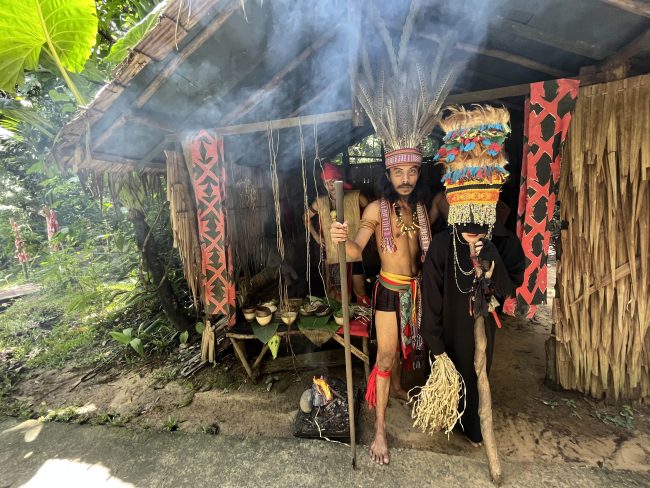 Learn how to start a fire using only bamboo, taste the wild honey of Borneo and explore the ancient art of rice-wine making all at the Mari-Mari Cultural Village, where you travel in time to a bygone era of headhunters.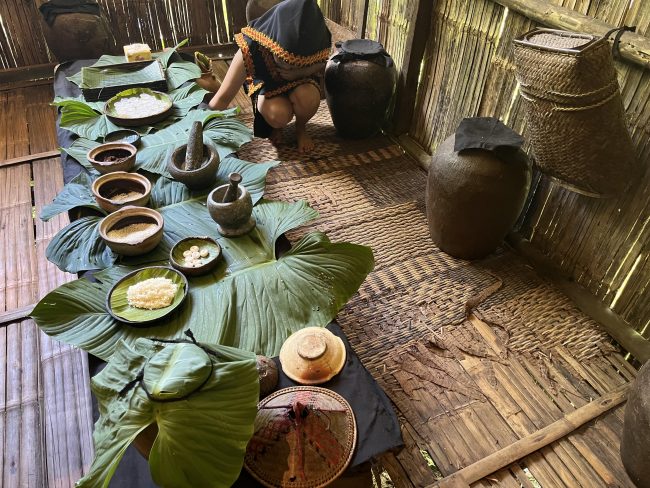 The interactive cultural village offers a glimpse into five of Sabah's major ethnic groups' the Dusun and Rungus farmers and traders, the  Lundayeh hunters and fishermen, the  Bajau cowboys and sea gypsies, and the famously feared Murut warrior tribe. 
From food to music, dancing and crafts, immerse yourself in this multi-sensorial experience suitable for people of all ages. 
Exotic Eats at Little Sulap Cafe
Bring your sense of adventure to Little Sulap Café for a taste of tradition. Little Sulap offers diners a cultural culinary journey into the Dusun Tatana recipes passed down through generations.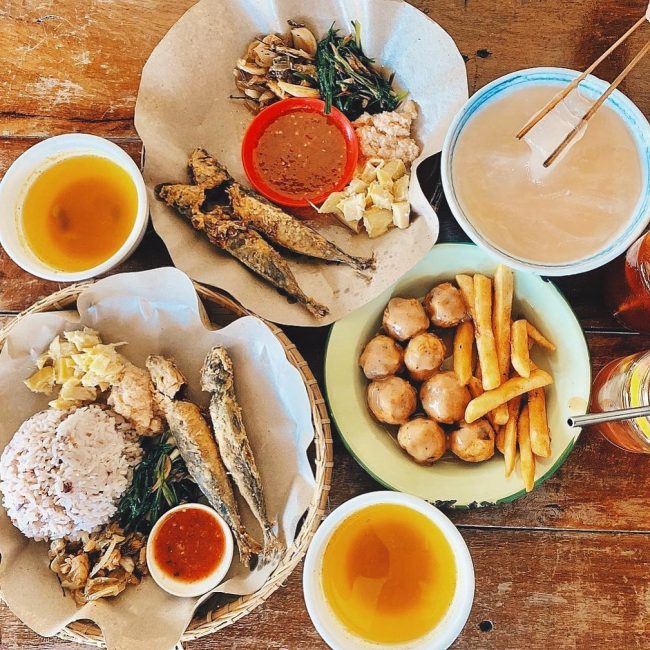 Credit: @Thelittlesulap 
The menu offers a variety of platters designed for one person and complemented with indegenous brown wild rice and an array of native dishes such as Hinava, a raw fish salad, Ginuring Basuing local fried fish and  traditional side dishes and condiments made from wild ginger torch and wild mango. 
For the brave and adventurous, have a go at protein-rich sago worms, a local delicacy known as 'Butod', enjoyed fried or raw. 
Stay in the center of it all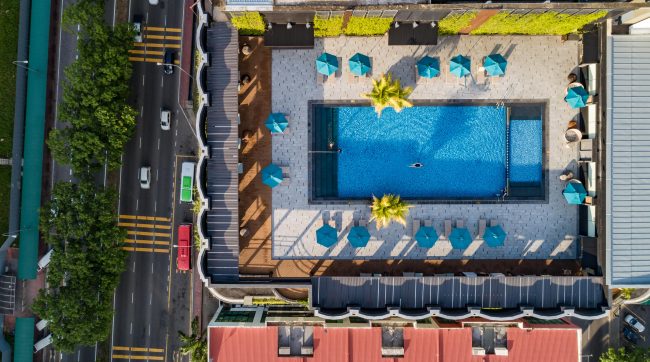 After a day of adventure, soak it all in at Hilton Kota Kinabalu's rooftop pool boasting unrivaled views of the city, harbour and backed by lush tropical jungle. Relax in stylish rooms, savor local and international cuisine from three dining outlets and enjoy full-fledged facilities such as meeting rooms, a sauna and a fitness centre.
Wondering where to go for a cocktail or a night cap? Look no further than the hotel's very own Club Bar for a taste of their beautifully handcrafted cocktails.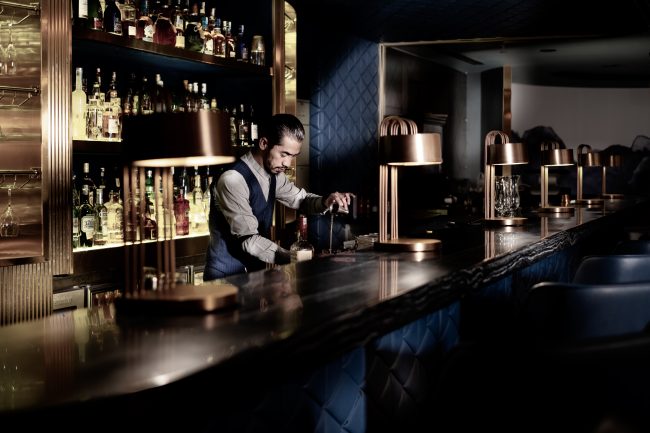 An ideal coastal escape for weekenders, families and honeymooners, Hilton Kota Kinabalu is located in the heart of the city; 10 minutes from the Jesselton Jetty, a 5 minute drive to the famous handicraft market and a mere 5 minute walk to the Kota Kinabalu Waterfront, dotted with bars and restaurants that comes to life when the sun goes down.  
Book a stay with us and start exploring all the Kota Kinabalu attractions. For more information, call us at +688-356 000 or email us at BKIKK_RES@hilton.com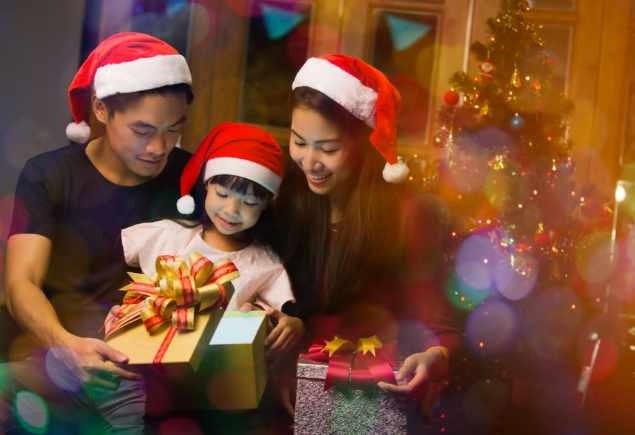 Your Home for the Holidays – Unforgettable Experiences Await at Hilton Properties in Malaysia This Festive Season As the holiday season approaches, Hilton Hotels in Malaysia are gearing up for a spectacular celebration, offering unique experiences and activities to make the festive season truly memorable. Let's take a closer look at the exciting activities happening…